'The One' has recently been completely renovated and modernised in order to meet current standards.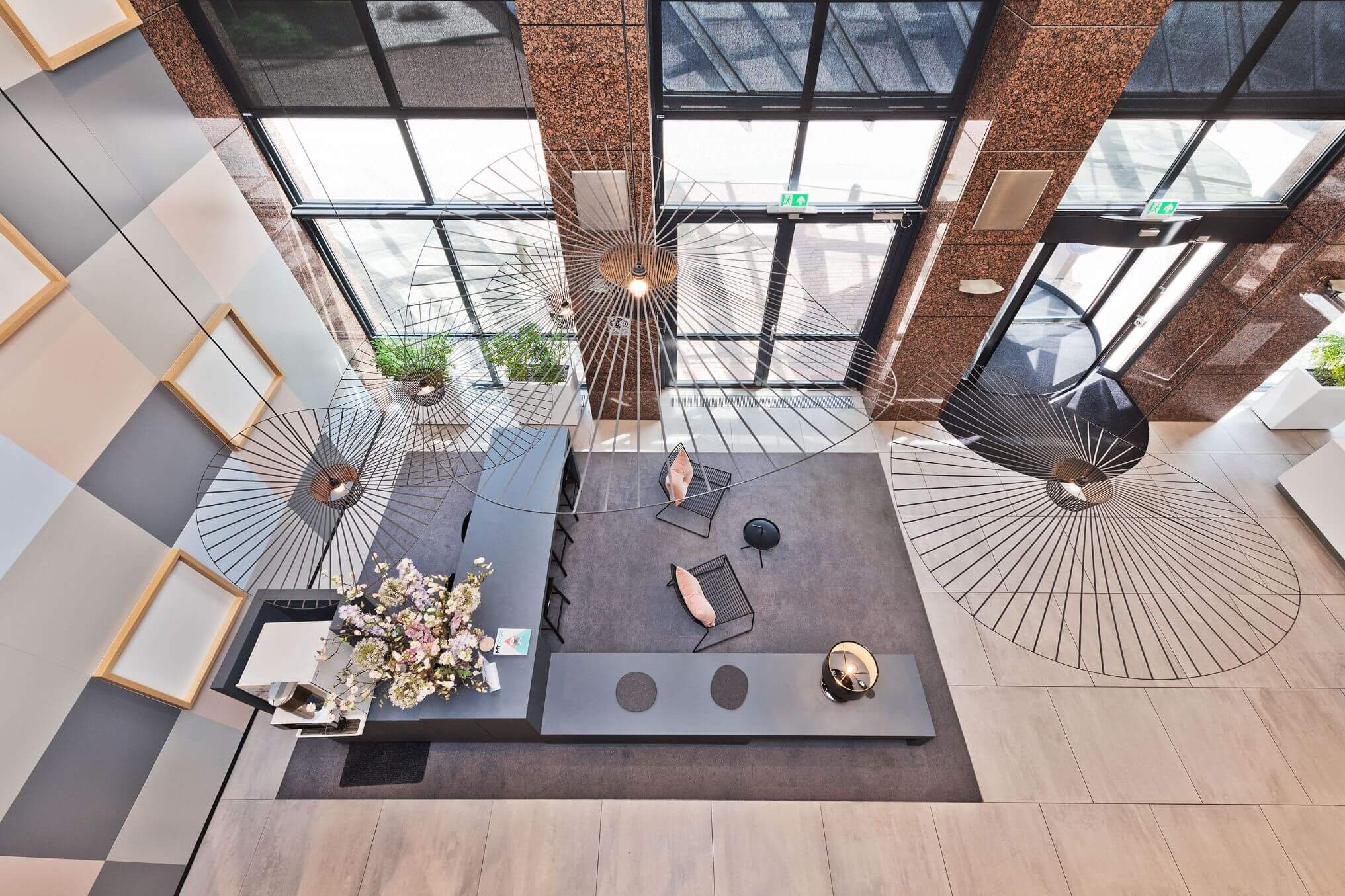 Allow our receptionists to welcome you with a delicious cup of coffee.
The building has a new, attractive entrance and a staffed reception area. The completely new, contemporary company restaurant is located on the first floor, and has an outdoor terrace where you can enjoy lunch or dinner. There are also various facilities for meetings on the first floor. The dimensions of the office floors make them ideal for a range of layouts and operations. Thanks to its location, this free-standing office building has beautiful views over the Amsterdam skyline.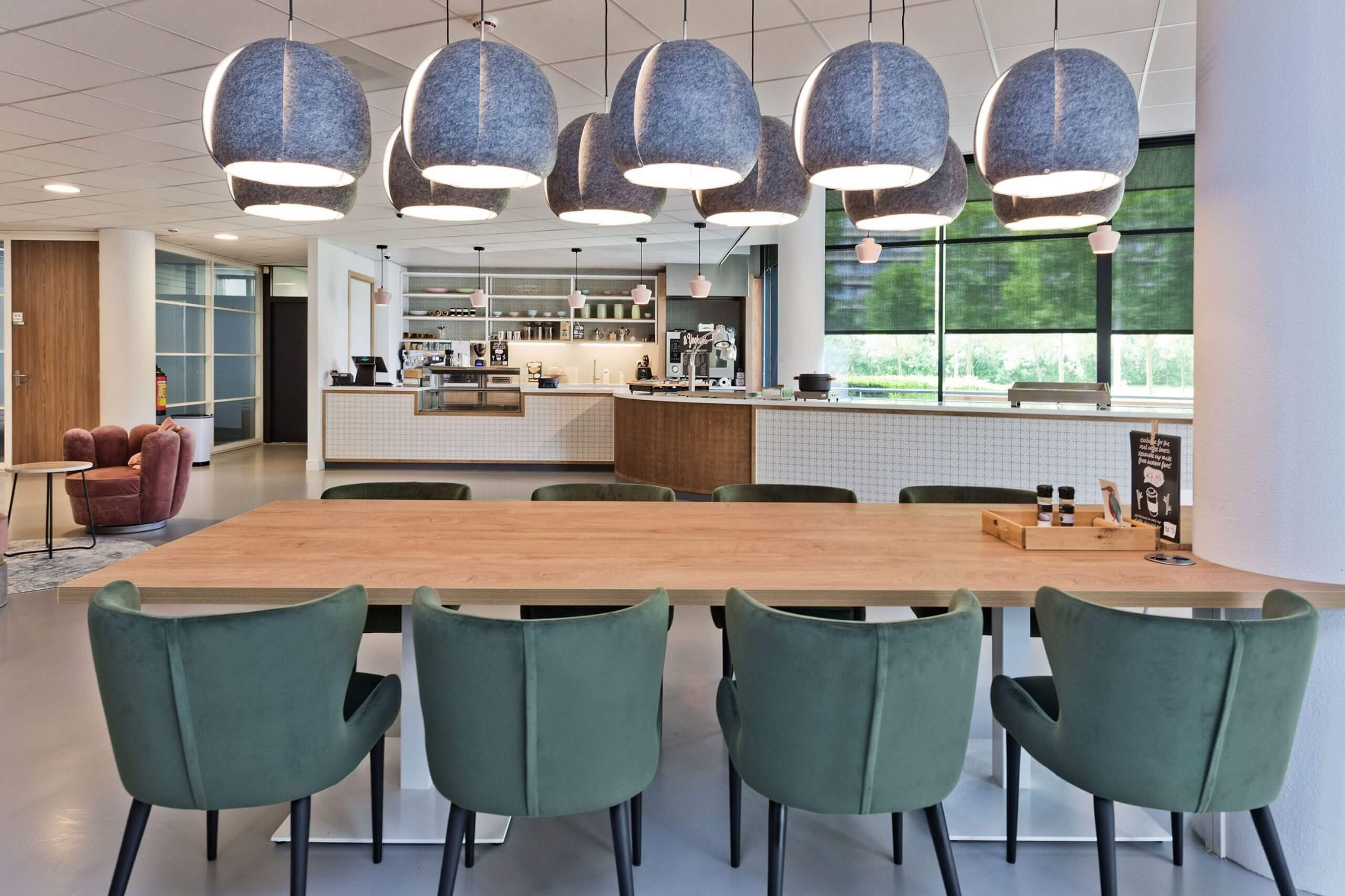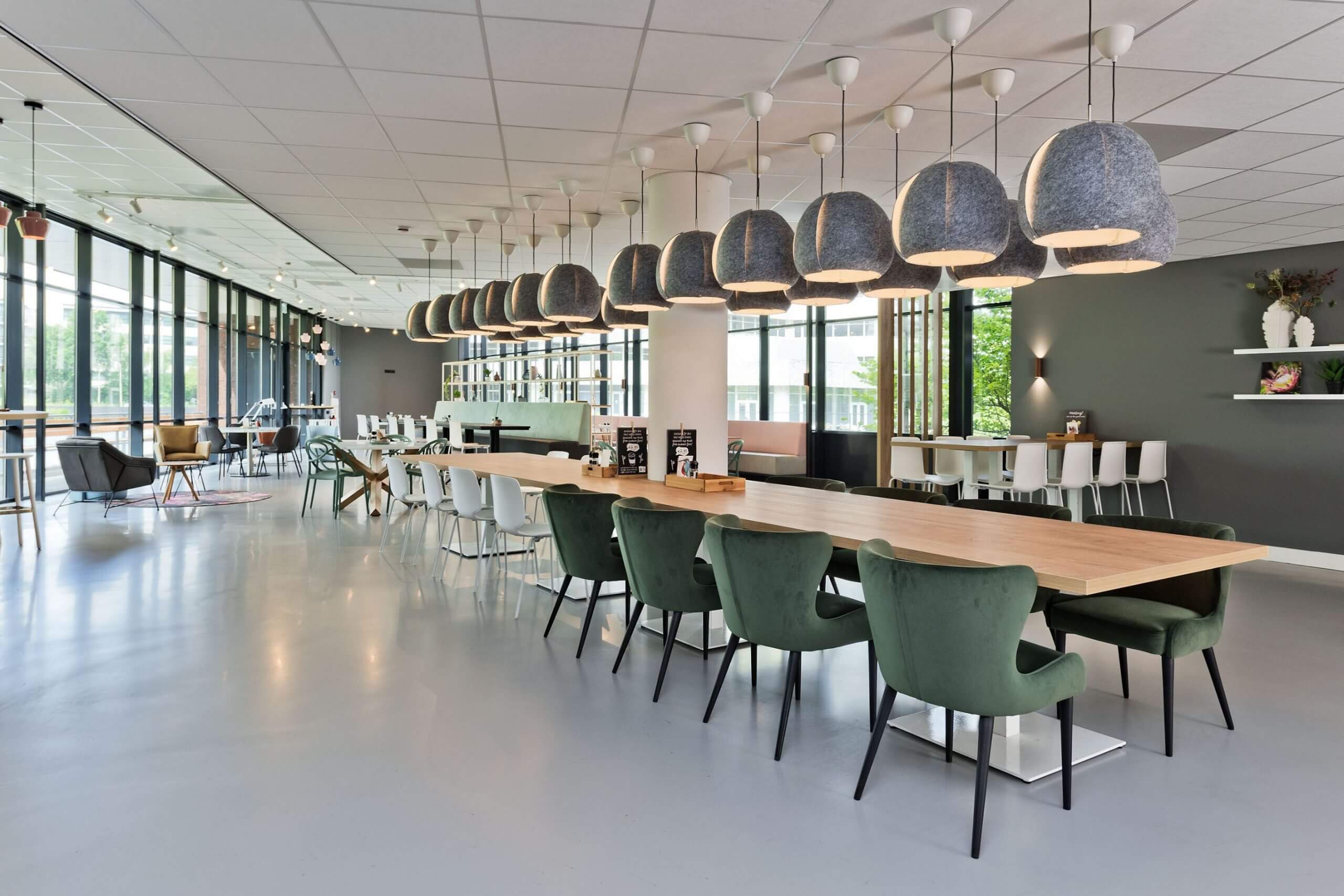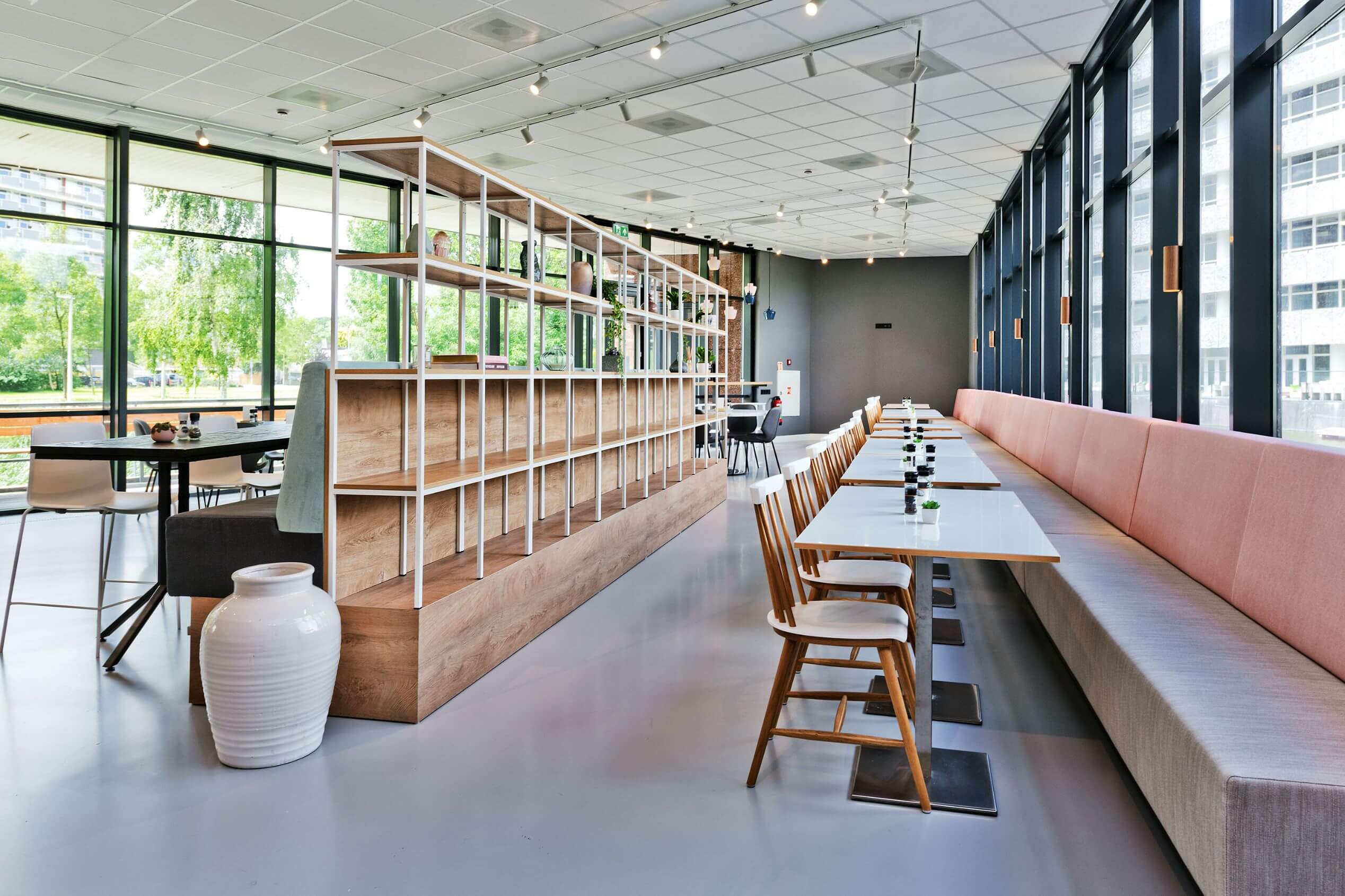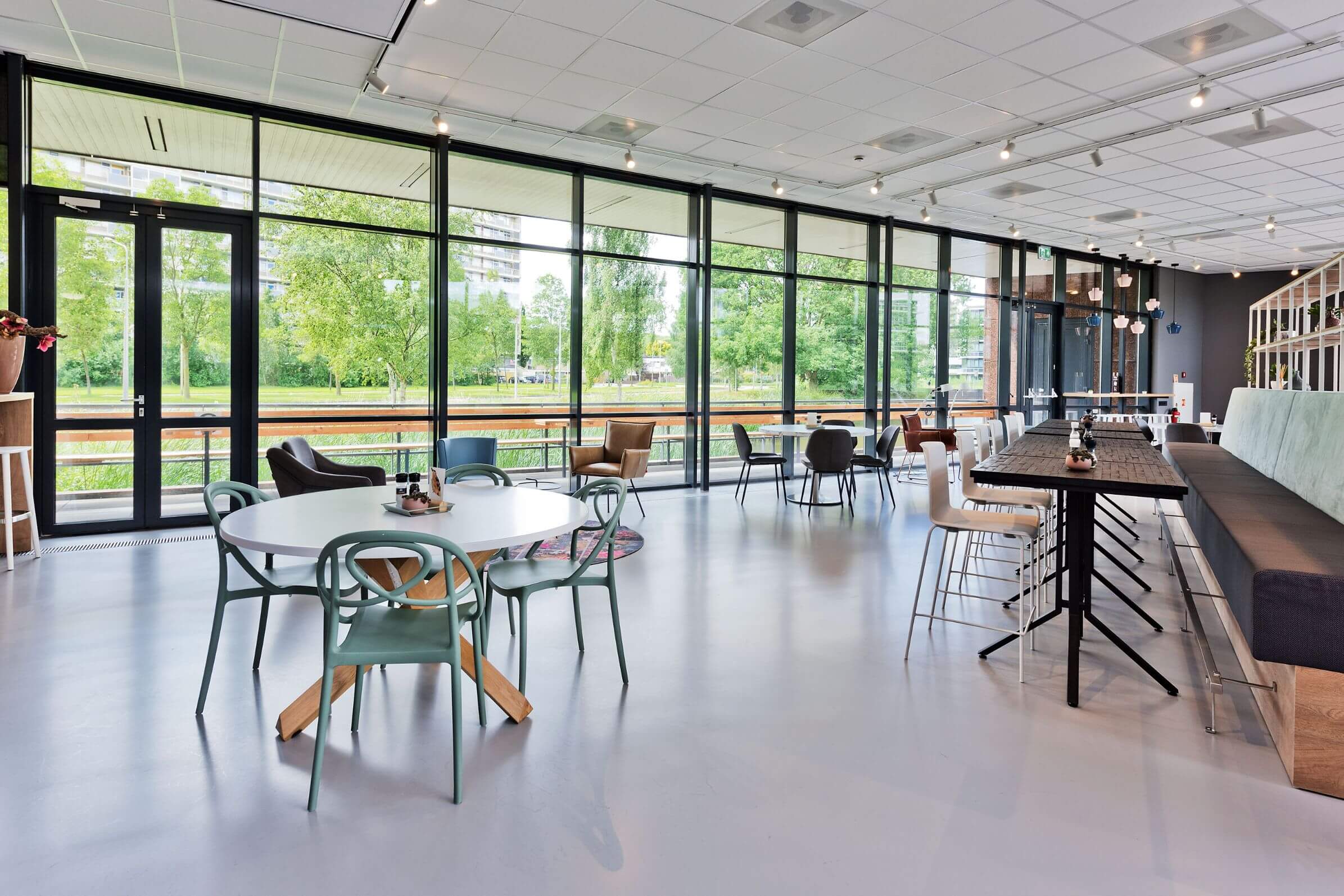 You'll feel welcome every day on arriving through the modern entrance into the staffed reception area.
Ample meeting facilities on the first floor (reservation will take place through a booking portal which is still to be developed).
Contemporary company restaurant with lovely outdoor terrace on the waterfront. (With competitively priced refreshments.)
Zuidas is perfectly accessible by car, public transport and bicycle.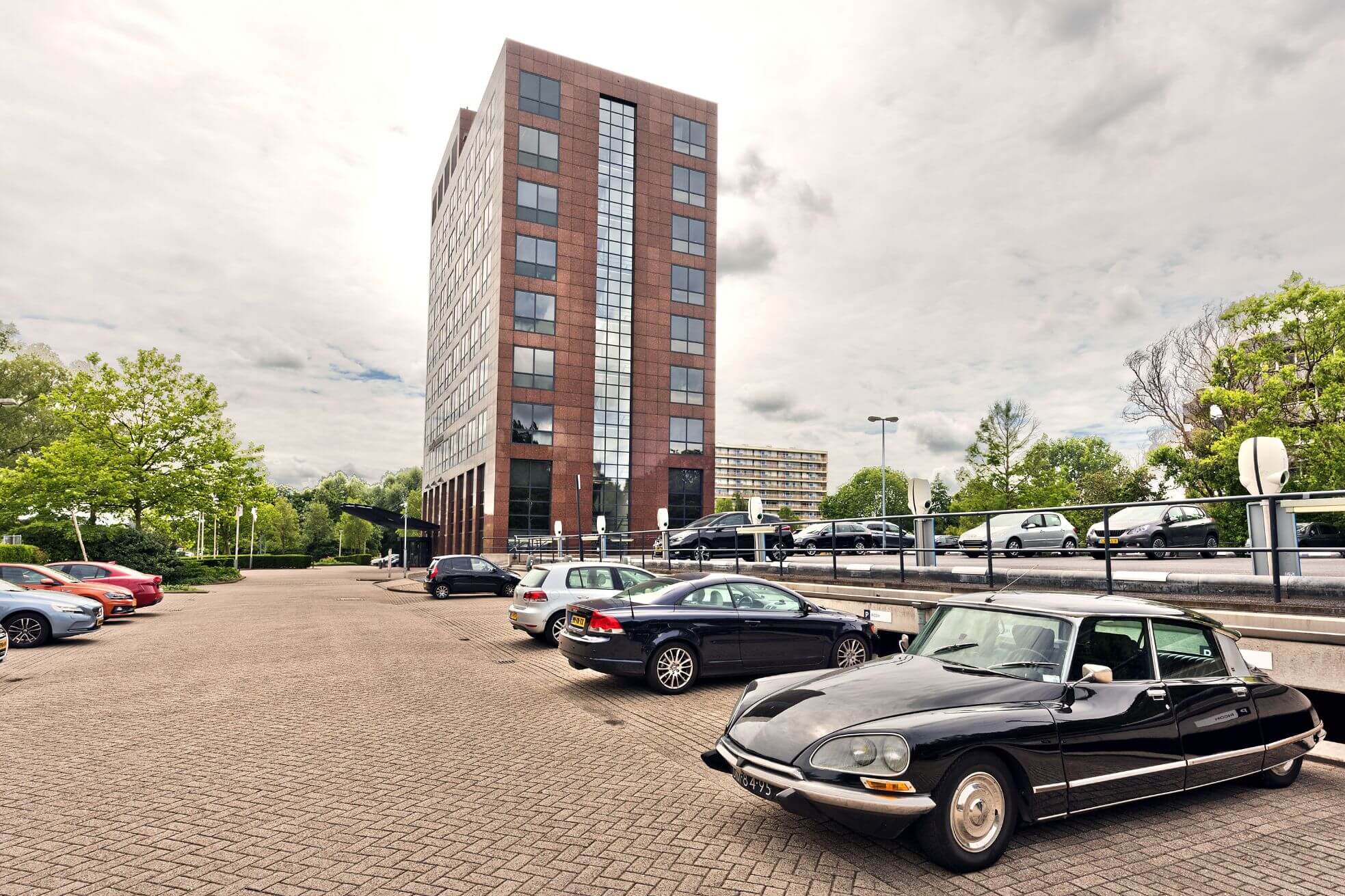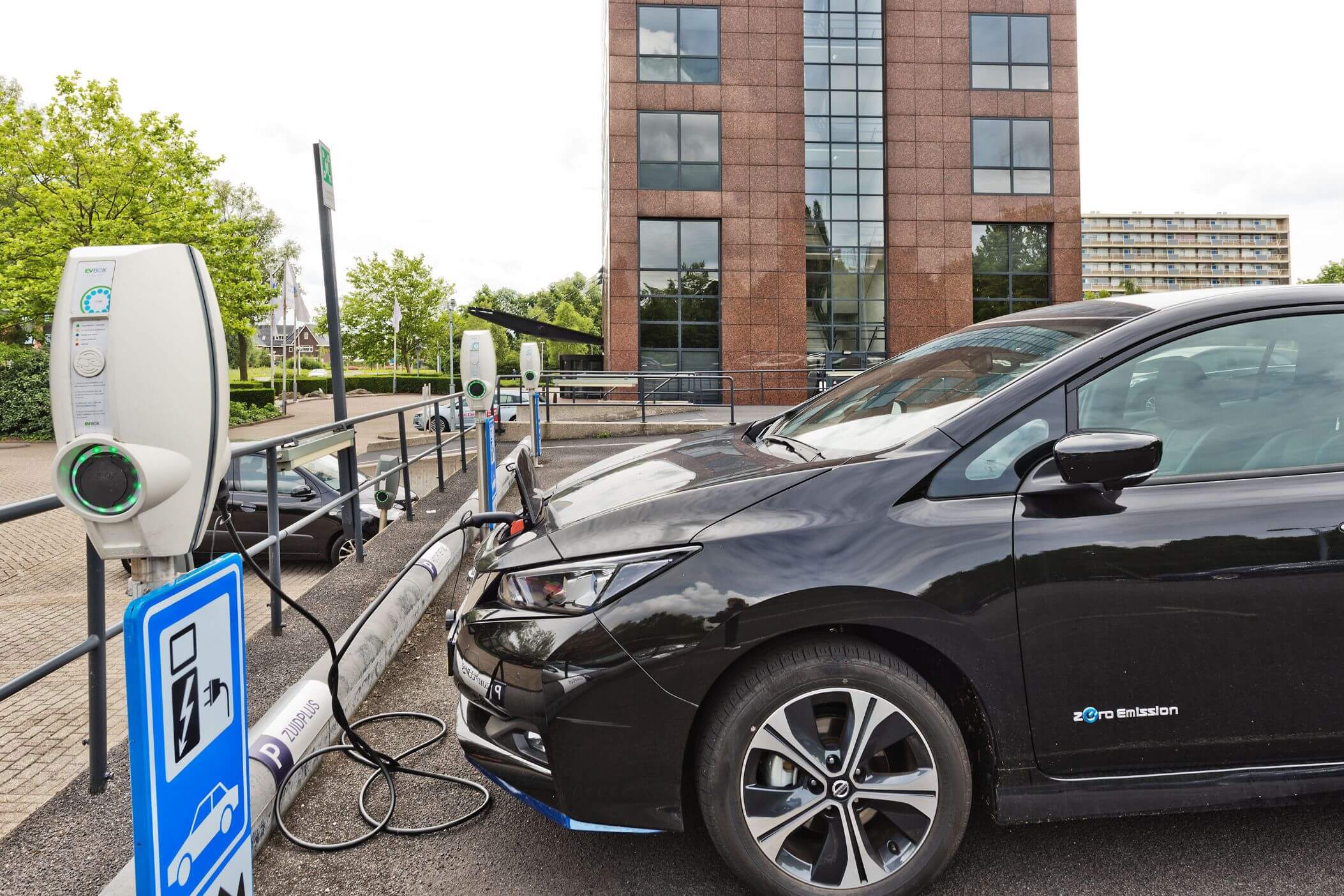 The building has its own private parking lot with a generous parking ratio of 1:40.
Do you have questions or would
you like to plan a viewing?