Office building 'The One' is situated in a prominent location in Kronenburg office park, on the outskirts of Amsterdam (South) and Amstelveen.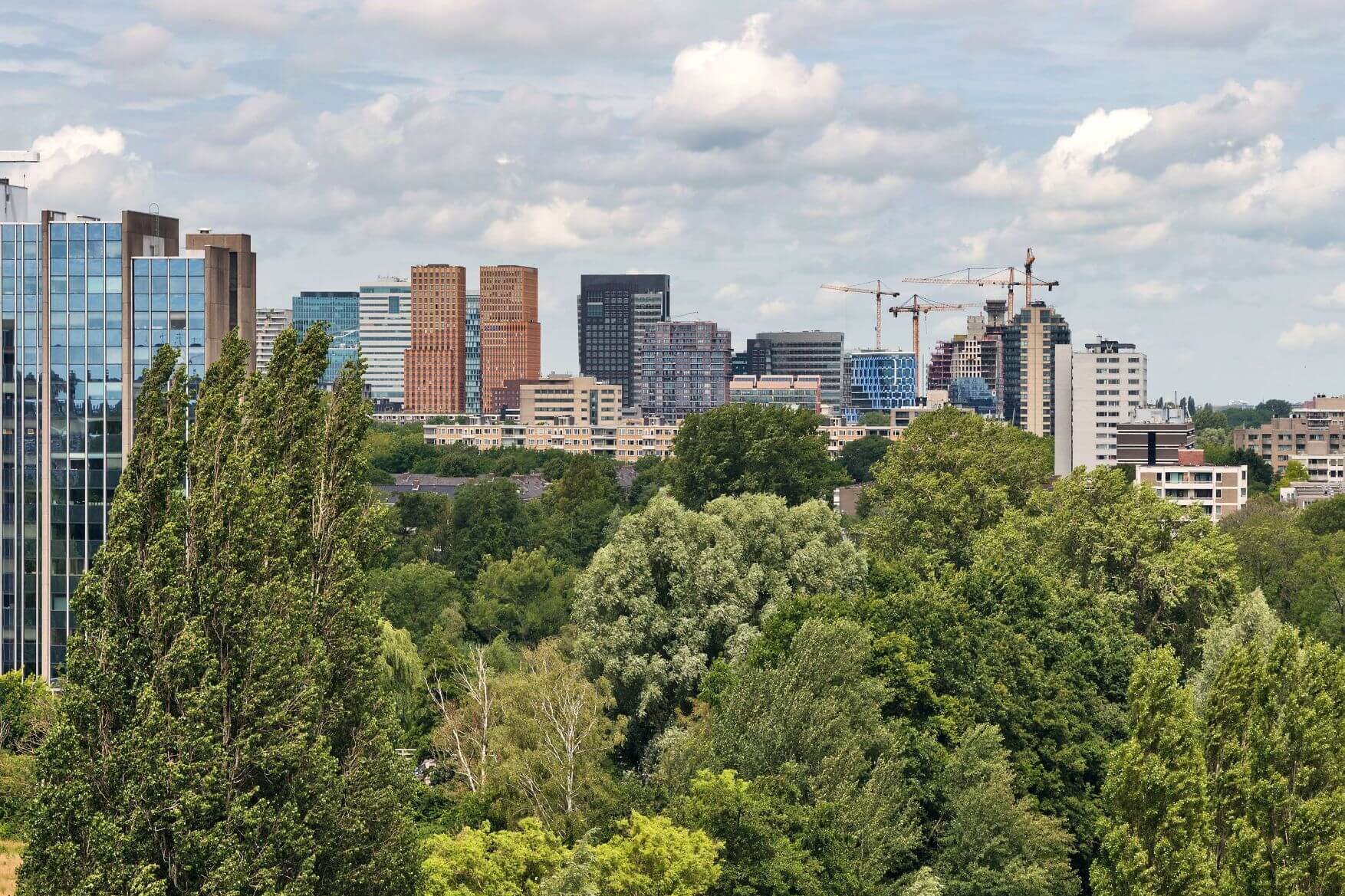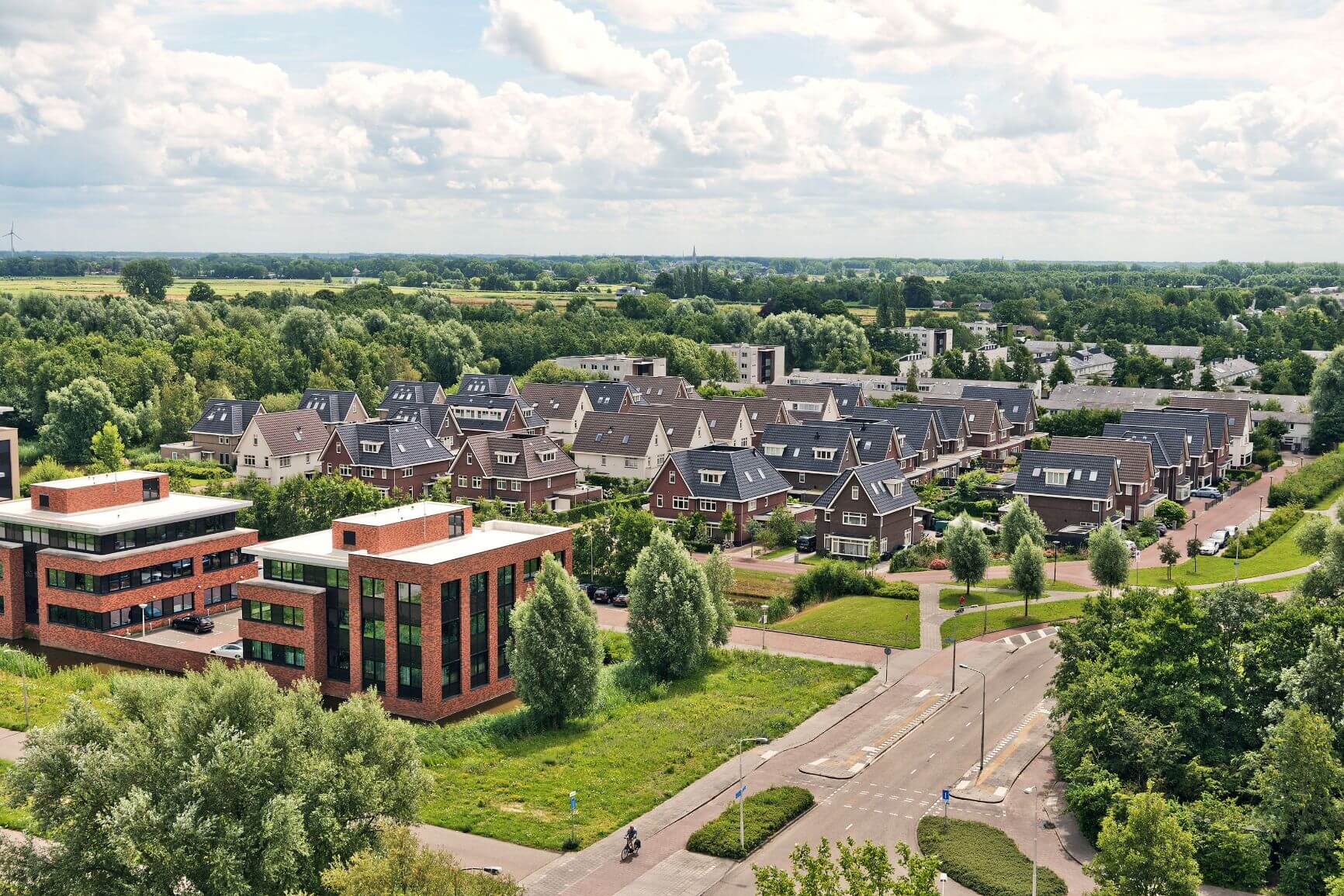 'The One' is located in park-like surroundings with plenty of green space and trees, and is just a few minutes by car from the Zuidas, the heart of Amsterdam's business district.
The Kronenburg office park is occupied by a great diversity of leading national and international companies, including Casio, Blue Sky Group, Willis Towers Watson, Ricoh, Pension Fund Graphic Companies and advertising agency DDB. There are also a number of trendy office concepts and modern hotels in the area. Recently renovated and modernised, 'The One' fits in here perfectly. There are several shops and restaurants in the immediate vicinity of the office, including the Kostverlorenhof shopping centre and Kronenburg restaurant. There are also several sports facilities close by, such as a football field, golf course and athletics track.
Amsterdam central station
Tram and bus stop Station Uilensteden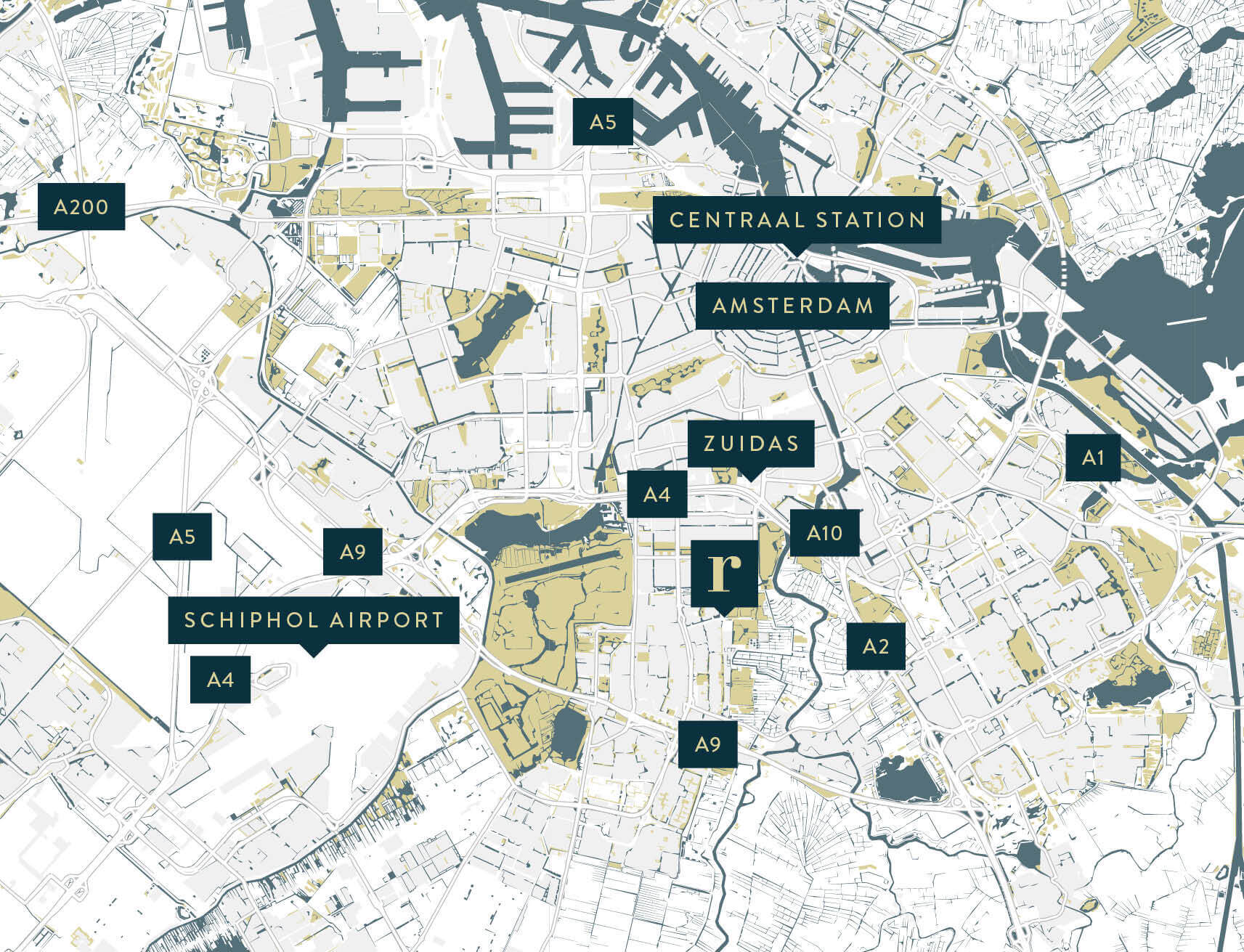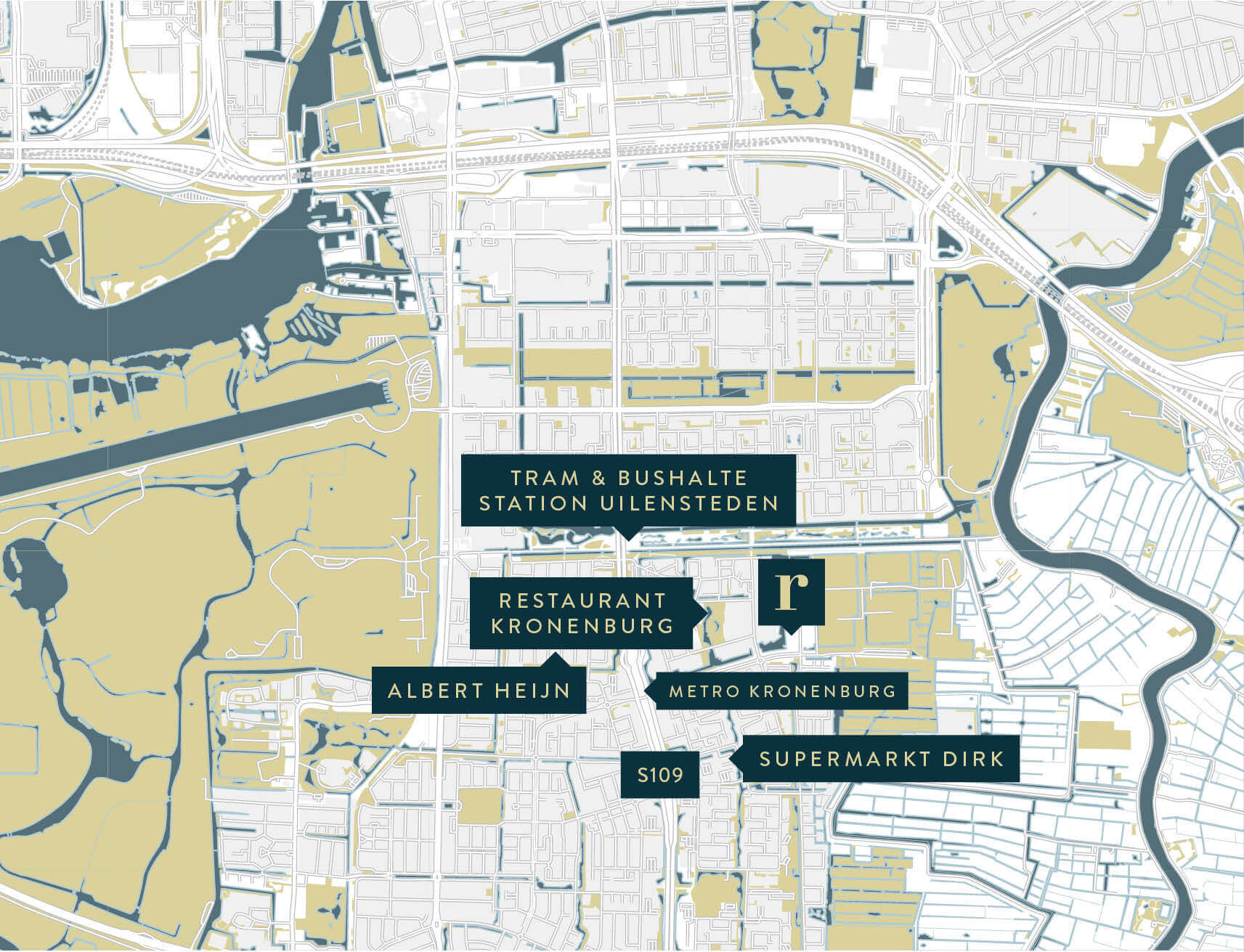 Amsterdam central station
Tram and bus stop Station Uilenstede
Do you have questions or would
you like to plan a viewing?